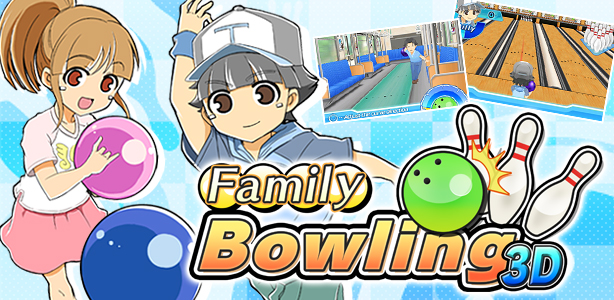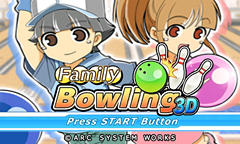 Family Bowling 3D is a game in which anyone can enjoy bowling with simple controls. A bowling game featuring Billy, Sarah, Daddy, and Mommy! The three game modes include Main Mode, where you'll battle your fellow family members; Free Play, where you can play as you like with 1-4 players; and Challenge Mode, where you can take difficult challenges head on! You can bowl however you would like by selecting your position, direction, speed, and curve. Aim for a perfect game in all of the five different stages we've assembled!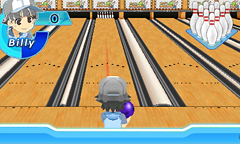 Battle against the family in Main Mode! Don't hold back if you want to make it to the end!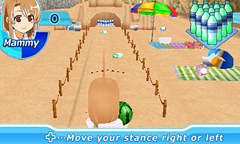 Adjust your stance and the curve of the ball to keep bowling those strikes for a 300 game!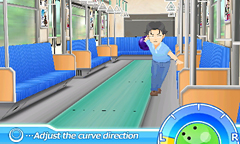 Five stages in all, including some surprising settings like a cottage and a skating rink! Can you master them all?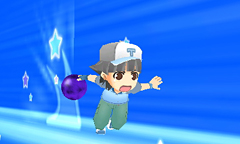 When your gauge fills, you can use your ultimate bowl! These killer moves will knock down every last pin on the lane!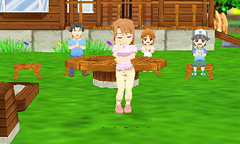 Bowl through various stages with Family Bowling 3D and aim for 300!